Total Solutions
---
Total Solution – We provide Professional Audio, Video, Lighting, and Smart Control System design, Installation, Setup and Configuration, and Training
---
Expert  vs. Professional

---
There are many "Experts", but Professionals are few
20 years A/V professional team will satisfy you with honesty and best
About SOUND4U
Through 20 years of experience on sound engineering, consulting, and constructing.
We found that the relationship with people is most important thing ever.
Our only goal is to come to you with sincerity.
Professional vs. Business
We teamed with System Designer, Constructor, Sales, Musicians, Computer professional. Our Professional Team will satisfy your expectation.
Right System Design
We will design and install expandable and optimized system for every clients' different need.
Service
We care about our clients and systems that we completed. Once we served, we make sure everything works for our clients and keep opening our eyes and ears to serve better.
Portfolio
---
This is just a part of our professional work.
Brands
---
These are the hand-picked brand that we've used and tested. We are always on top of latest technology, but make sure it fits in our clients' need.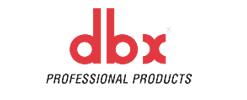 Contact Us
---
If you have any question, please contact us now
---
7 Broad Ave,
Palisades Park, NJ 07650
201-406-8916
info@sound4u.net
www.sound4u.net